WHAT MAKES A
PILLOW A PLOH?
With so many options available in the market, Ploh makes it simple to choose quality bedding to sink into every night. The team at Ploh love quality bedding, so you can be sure there's passion in our pillows.
White Goose Down
We use mature white goose down and small feathers for superior year-round comfort. A thorough cleaning process removes impurities and prevents bacterial growth, making plohs hypoallergenic and a pleasure to enjoy.
High Thread Count Ticking
The double-layer ticking encasing the feathers and down of our Classic pillows creates a luxuriously smooth finish and keeps the down inside. Our Billows offer a softer more "billowy" feel making use of lightweight ticking and resilient down for overall soft support.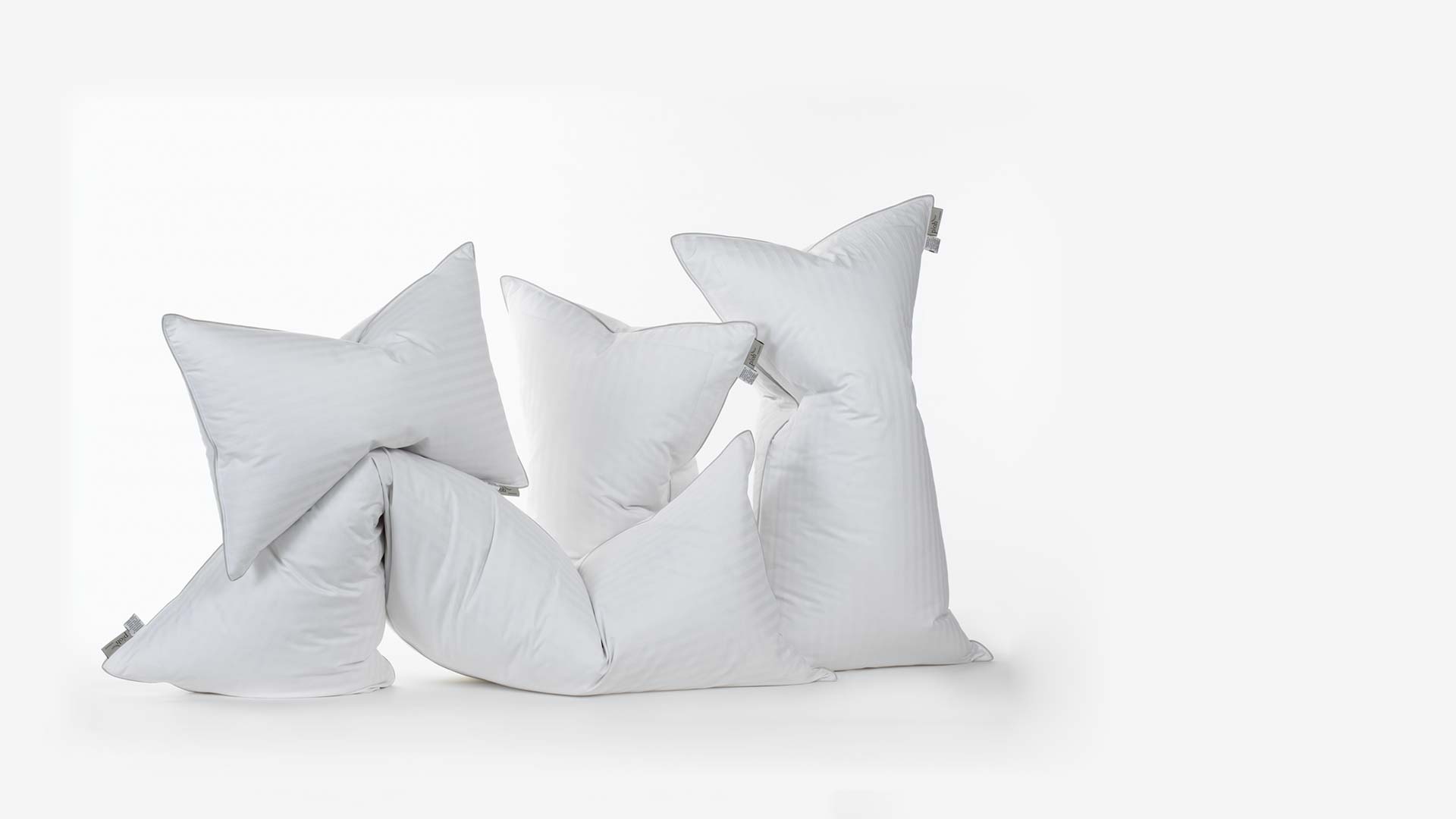 Plohsoft Panels
Unique "plohsoft" panels on both sides of our Classic pillows are filled with more down for extra softness and resiliency where you feel it most.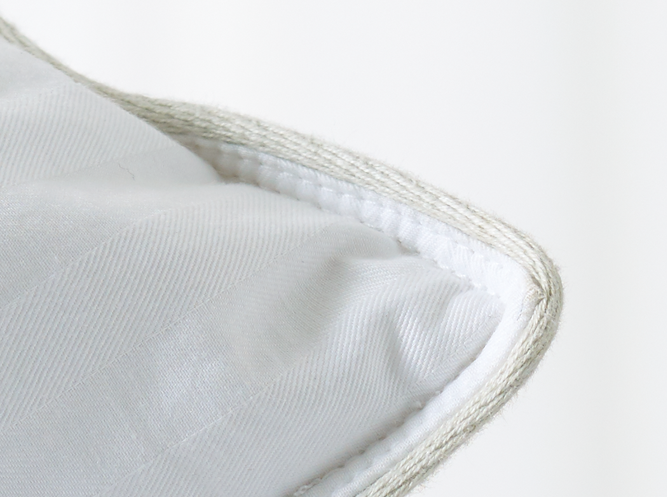 Fine Detailing & Handfinishing
Tightly double-stitched seams prevent leakage of down and feathers The signature khaki piping provides extra reinforcement at the seams and lends an appealing crisp finish to our expertly handmade plohs.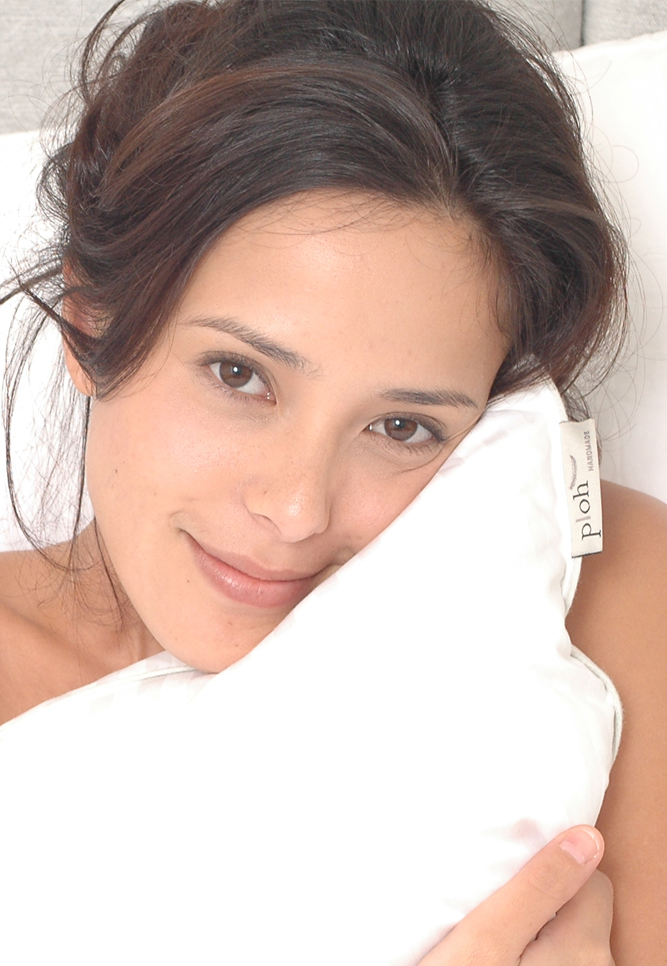 Ploh Label
The distinctive Ploh label is the assurance of a high quality, premium pillow, individually handmade to exacting specifications and hand-finished with care. Look for the label.