Express your sense of style with these European square pillows. Plump with natural down and feather fill, Ploh 26" squares are unmistakable - synthetic squares can't compare. And make a statement with our distinctive 31" square - or German sleeping pillow. Sleep, read or lounge with it while adding a designer's touch to your décor.
White goose down and feathers, luxurious 260 thread count pure cotton fabric ticking.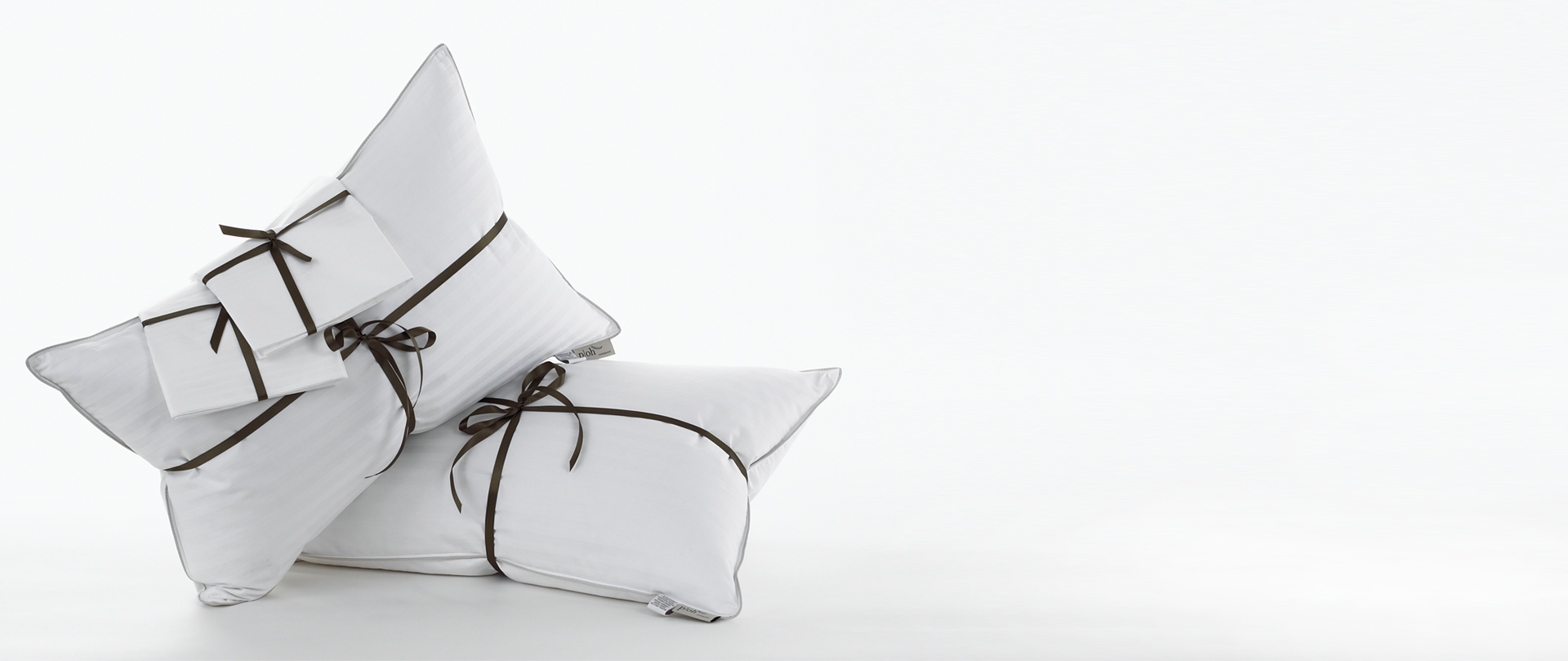 What makes a pillow… a Ploh?
Ploh bedding items are individually made and finished by hand. High thread count 100% breathable cotton fabric ticking. Double-stitched and piped at the seams. hypoallergenic.
LEARN MORE